SpringerOpen
The SpringerOpen portfolio has grown tremendously since its launch in 2010, so that we now offer researchers from all areas of science, technology, medicine, the humanities and social sciences a place to publish open access in journals. Publishing with SpringerOpen makes your work freely available online for everyone, immediately upon publication, and our high-level peer-review and production processes guarantee the quality and reliability of the work. Open access books are published by our Springer imprint.
Find the right journal for you
Learn all about open access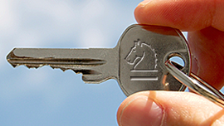 Visit the Springer Author & Reviewer tutorials and learn all about open access, your benefits, mandates, funding, copyright and more in the different interactive tutorials. And take our quiz to test your knowledge!
Video library
Your browser needs to have JavaScript enabled to view this video
Our video library contains how-to videos, videos on the research we publish and journal videos.
Watch all videos HERE
SpringerOpen blog
In our blog you'll find highlights and opinions on the best research we publish, interviews with our Editors, as well as insights and perspectives on open access publishing.
Read More