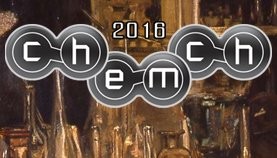 Science, and in particular chemistry, plays an increasing important role in the sustainable preservation of our cultural heritage. As such, state-of-the-art analytical instrumentations and methods are continuously improved for the investigation of ancient materials, with the aim of understanding their technologies and degradation process.
This development is reflected by the numerous contributions to the ChemCH conference, a two-year congress organised by EuCheMS, the European Association for Chemical and Molecular Sciences.
In July 2016, ChemCH was organised for the fourth time in Brussels, with previous edition in Ravenna in 2010, Istanbul in 2012 and Vienna in 2014. A selection of the most significant contributions of the 2016 edition were compiled in this special issue of Heritage Science.
Editor: Dr Geert van der Snickt