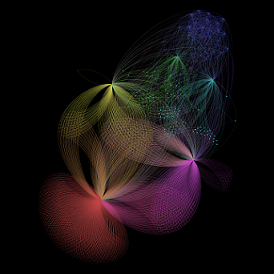 Community structure is one of the most relevant features encountered in numerous real-world applications of networked systems.
Despite the tremendous effort of a large interdisciplinary community of scientists working on this subject over the past few years to characterize, model, and analyze communities, more investigations are needed in order to better understand the impact of their structure and dynamics on networked systems.
The primary goal of this collection is to showcase the cutting edge research advances on community structures in networks, in order to provide a landscape of research progresses and application potentials in related areas.

Lead guest editor
Gergely Palla, Eötvös University, Hungary, pallag@hal.elte.hu
Guest editors
Hocine Cherifi, Université de Bourgogne, France, hocine.cherifi@u-bourgogne.fr
Boleslaw K. Szymanski, Rensselaer Polytechnic Institute, Troy, USA, szymab@rpi.edu