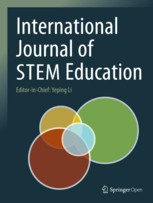 The International Journal of STEM Education is a multidisciplinary journal in subject-content education that focuses on the study of teaching and learning in science, technology, engineering, and mathematics (STEM). It is being established as a brand new, forward looking journal in the field of education. As a peer-reviewed journal, it is positioned to promote research and educational development in the rapidly evolving field of STEM education around the world. Our Infographic below focuses on the 4 hot topics you need to know.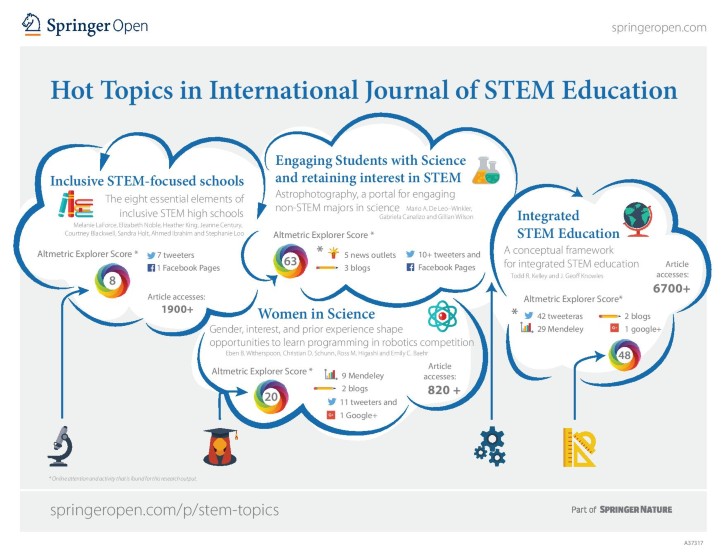 Women in Science


Read more articles here.

Engaging students with science and retaining interest


How to build up inclusive science-focused schools


The eight essential elements of inclusive STEM high schools

Inclusive STEM (traditionally known to stand for "Science, Technology, Engineering, and Math") high schools are emerging across the country as a mechanism for improving STEM education and getting more and dive...

Melanie LaForce, Elizabeth Noble, Heather King, Jeanne Century, Courtney Blackwell, Sandra Holt, Ahmed Ibrahim and Stephanie Loo | Article accesses: 2200+ | Altmetric Explorer Score
Read more articles here.
Global urgency to improve STEM Education


Read more articles here.