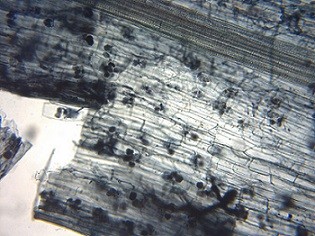 Chemical and Biological Technologies in Agriculture is currently accepting submissions for this ongoing collection.
In this collection, we welcome research in the following areas:
Effects of mycorrhiza in combination with other microbial bioeffectors
Metabolomics of plants treated with mycorrhiza
Potential of mycorrhiza in reducing plant stresses
Below-ground plant exudation stimulated by mycorrhiza
Mycorrhiza and soil carbon sequestration
Submission instructions
Before submitting your manuscript, please ensure you have carefully read the submission guidelines for Chemical and Biological Technologies in Agriculture. Articles will be peer-reviewed and published continuously upon acceptance, in accordance with the peer-review policy of the journal.
The complete manuscript should be submitted through the journal submission system.
To ensure that you submit to the correct thematic series please select the appropriate section in the drop-down menu upon submission.
Below are articles which have been published in the series so far.
Guest Editor: Prof Vincenza Cozzolino