Edited by Christina Margariti (Hellenic Ministry of Culture, Greece), Hana Lukesova (University of Bergen, Norway), Francisco B. Gomes (University of Lisbon, Portugal)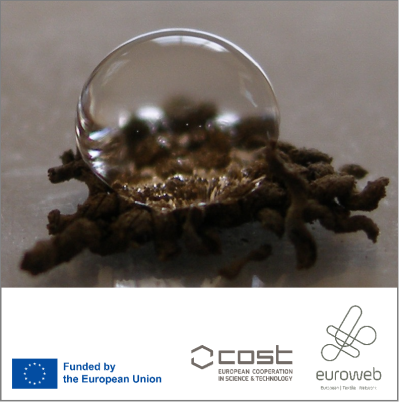 Textiles and textile-related material constitute an important domain of material culture. Textiles require advanced levels of technology to be produced from the making of threads and their interlocking to produce fabric, to intrinsically made bands, ropes, cordage and strings, nets, felting and even basketry. In addition, people in antiquity used almost any type of fiber available to them locally to make objects like textiles, ropes and baskets. The final products were easy to carry and usually necessary for the transportation of other commodities. A textile is a product of complex interaction between resources, technology and society. Consequently, the study of this material provides information on the economy, technological and cultural developments, trading routes, and the environment of the societies that produced them. The investigation of extant finds is arguably the most direct source of information, that when aided by instrumental analysis gives particularly useful data on material identification, condition assessment and dating of the finds. However, archaeological textiles and related material are rare, excavated finds due to their inherent sensitivity to the conditions prevailing at a burial. Therefore, the application of instrumental analysis holds a key role in the understanding of textile finds and any advancements in scientific analysis can be particularly beneficial when applied to the study of textiles.
This collection in Heritage Science brings together the latest developments on fiber and material identification of heritage textiles. It sheds light on the latest advancement of instrumental analysis and how these can be applied to enable progress in textile research. This collection is based upon work from COST Action Europe through Textiles (acronym EuroWeb) CA 19131 supported by COST (European Cooperation in Science and Technology).