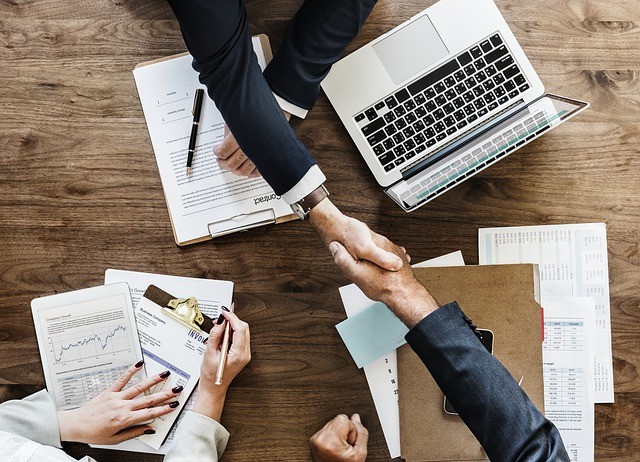 Edited by
Anna Sacio-Szymańska, Institute for Sustainable Technologies – National Research Institute, Radom, Poland
Leon D. Young, Australian Defence Force, Canberra, Australia
Motivation
Future is important to our professions, our organizations, and our personal lives. Many of us are fascinated by emerging social trends, technology and research breakthroughs, or industry news. But as compelling as these glimpses into the potential futures may be, it can be a daunting task to connect them back to our day-to-day business lives (Crews 2015). And, it doesn't matter whether our organization is in the public or private sector; whether it's for-profit or non-profit; or whether it's a start-up or a Fortune 500 company; the VUCA (volatility, uncertainty, complexity and ambiguity) reality of our world will impact how one leads, makes decisions, and does business. The context in which that business operates must be accurately diagnosed in order to thrive. To help resolve this, a new perspective is needed, one that embraces uncertainty and appreciates change (Kutz 2015).
Focus of the call
Individual foresight competence and organisational foresight capability provide such perspective.
Foresight is a cognitive ability to creatively envision possible futures, understand the complexity and ambiguity of systems. In an organisational context, it provides input to create future ready organisations by balancing multiple challenges and choices (Laan 2010).
The number of articles considering organisational foresight in the refereed foresight journals, such as Technological Forecasting and Social Change, Futures, European Journal of Futures Research, Futures and Foresight Science, is still increasing. A detailed account of the evolution of the corporate foresight field was described by Rohrbeck et al. (2015). While the latest book collecting international case studies from the field (Schreiber, Berge 2019) and the recent call for "Special Issue on Strategic Foresight in Organizational Theory and Innovation Management" (IEEE Transactions on Engineering Management 2019) clearly prove that there is interest in sharing good practices, and discussing lessons learned in order to increase positive impact of foresight in organisations and overcome challenges, risks and pitfalls associated with methodological or other shortcomings.
Scope of the call
In this context, we aim to explore the following key issues (with a focus on theoretically underpinned practical case studies):
What is the interdependence between foresight and the ability of organizations to survive, grow or innovate?
What are key requirements for foresight success and what are the reasons for foresight failure in corporate environments?
How to design a sustained organizational foresight capability?
How to increase foresight awareness and capabilities among employees and middle/top management?
How to identify the need for organizational foresight and how to measure the efficiency of foresight?
What are the new methodological approaches to sustain ongoing conversation about the future of an organization (among its employees and external stakeholders)?
What's the role of quantitative methods in organizational foresight?
How can company customers benefit from foresight? How to communicate foresight results?
What's the link between responsible research and innovation; and foresight in an organizational context?
Contributor benefits
Authors are also invited to present their papers at the 5th Future Engineering 2019 conference, which is taking place on 29-30 May in Warsaw, Poland and take the opportunity to network and discuss prospective projects with foresight community, technical sciences representatives from academia and company managers.
More information: www.fe2019.itee.radom.pl
Technicalities and deadlines
The submission process is split up into two stages. Submitted abstracts undergo editorial review and selected authors are invited to contribute a full paper:
Submission of Abstracts until March 31st 2019
Please submit your abstract of 500 words maximum, accompanied by 5 keywords to fe2019@itee.radom.pl
Invitation to submit a full paper based on the submitted abstracts: April 10th, 2019
If applicable: Conference fee payment: 15th April 2019
If applicable: Submission of conference paper/poster presentations: 10th May 2019
Submission of full papers by July 15th 2019 via the European Journal of Futures Research system (see below)
Articles accepted after double-blind peer-review are continuously published online. Once all submissions within this topical collection are published, they will be grouped on the website and introduced by an editorial.
Funding for open access publication
We strongly encourage authors to check with their institutions or research funders whether they can get the article processing charge (APC) paid through institutional funding. Several institutions worldwide mandate open access and more opportunities are now available.
BMC and SpringerOpen Membership program
Over 500 institutions have partnered with us to help authors maximize their research funding. Researchers affiliated with these member institutions may receive a discount on article processing charges (APCs). Check here if your institution is a member and learn how you could benefit from APC savings when publishing with us.
Funding for open access publications
Did you know there are more than 250 open access article processing charge (APC) funds available to researchers worldwide? In order to support authors who choose to make their research articles immediately available upon publication, we have compiled a list of research funders and institutions worldwide that fund open access article-processing charges (APCs). Check whether your institution or research funder makes OA funding available for journal publications.
In case no funding is available, authors may contact editor@ejfr.eu in case there are opportunities for having some APCs sponsored by Institut Futur, Freie Universität Berlin, and World Futures Studies Federation.
Submission Instructions (for full papers)
Before submitting your manuscript, please ensure you have carefully read the submission guidelines for European Journal of Futures Research and your manuscript is proofread.
The complete manuscript should be submitted through the journal submission system.
To ensure that you submit to the correct thematic series, please select the appropriate section in the drop-down menu upon submission.Indicate within your cover letter that you wish your manuscript to be considered as part of the thematic collection 'Enabling foresight in organisations – enhancing individual competences and encouraging organisational change.'
Submissions will also benefit from the usual advantages of open access publication:
Rapid publication: Online submission, electronic peer review and production make the process of publishing your article simple and efficient
High visibility and international readership in your field: Open access publication ensures high visibility and maximum exposure for your work - anyone with online access can read your article
No space constraints: Publishing online means unlimited space for figures, extensive data and video footage.Authors retain copyright, licensing the article under a Creative Commons license: articles can be freely redistributed and reused as long as the article is correctly attributed.
References
1. Crews C., 2015, Killing the Official Future, Research and Technology Management, Vol. 58, No. 3
2. Kutz M., 2015, Contextual Intelligence, Smart Leadership for a Constantly Changing World, Roundtable Group, LLC, USA
3. Laan van der L W, Foresight Competence and the Strategic Thinking of Strategy-Level Leaders, University of Southern Queensland, 2010
4. Rohrbeck R, Battistella C, Huizingh EKRE (2015) Corporate foresight: an emerging field with a rich tradition. Technol Forecast Soc Chang Vol 101
5. Schreiber, D.A., Berge, Z. L. (Eds.), 2019, Futures Thinking and Organizational Policy. Case Studies for Managing Rapid Change in Technology, Globalization and Workforce Diversity, Palgrave macmillan.
6. http://www.ieee-tems.org/call-for-papers-strategic-foresight-in-organizational-theory-and-innovation-management/