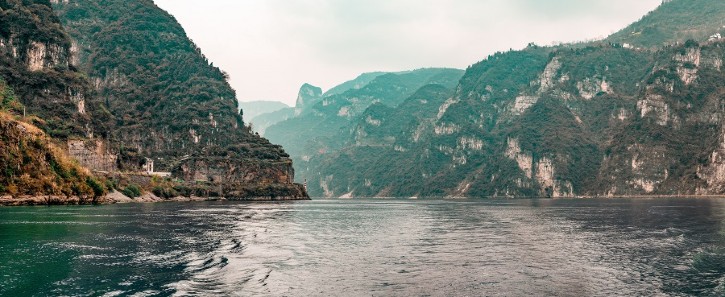 This is an article collection published in Ecological Processes.
Guest Editors
Dr. Yushun Chen, Professor, Institute of Hydrobiology/University of Chinese Academy of Sciences, CAS, China
Dr. Michael A. Eggleton, Professor, University of Arkansas at Pine Bluff, USA
Dr. Michael J. Moore, Assistant Professor/Assistant Unit Leader, Iowa State University/USGS Iowa Cooperative Research Unit, USA
Dr. Quinton Phelps, Assistant Professor, Missouri State University, USA
About the Collection
The aquatic fauna of large river systems have been cornerstones of multiple civilizations throughout human history. They remain critically important as a primary resource and an indicator of ecosystem function today. Unfortunately, almost all global large river systems are at risk from over-exploitation, pollution, large-scale development, navigation, dredging, climate change, and other threats. To help address threats in two internationally important river basins, the Mississippi-Yangtze River Inter-Basin Symposium (MYRIBS) and subsequent international partnership was started in 2013. Ecologists, biologists, managers, and policy makers from the United States and China gathered to encourage communication and exchange of scholarly discussion, with the goal of conserving important large river resources.
This special issue invites original manuscripts on conservation and management of the Yangtze and Mississippi River basins, but not excluding quality manuscripts of other large boatable rivers, lakes, and their tributaries throughout the world such as the Mekong, Columbia, Colorado, Danube, Murray-Darling, Volga, Ganges, Okavango, Nile, Congo, Amazon, Orinoco and more. Potential topics on biodiversity and aquatic ecosystems conservation based on ecological processes include, but are not limited to:
Fish ecology, diversity, and management
Mussel, crayfish, and other invertebrates conservation
Taxonomic, functional, and phylogenetic diversity
Aquatic invasive species
Tools and techniques for sampling rivers and lakes
Multiple stressors and river and lake restoration success and failures
Watershed approaches to river and lake management
Ecosystem services of rivers and lakes
Submission deadline: 31 August 2023
Submission instructions: To ensure that you submit to the correct article collection please select the special issue title in the drop-down menu under the 'Additional Information' tab upon submission. In addition, indicate in your cover letter that you wish your manuscript to be considered as part of the article collection on 'Biodiversity and Aquatic Ecosystems Conservation in Global Large River Basins'. All submissions will undergo rigorous peer review and accepted articles will be published within the journal as a collection.
Contributors are required to follow the journal's submission guidelines at: https://ecologicalprocesses.springeropen.com/submission-guidelines
Click Here to submit your manuscripts now.
Published articles in this collection