Edited by Federica Pozzi and Elena Basso (The Metropolitan Museum of Art, New York, USA)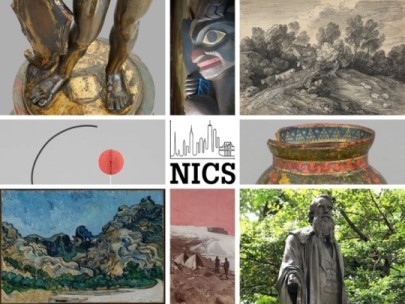 Launched in September 2016 by The Metropolitan Museum of Art, New York, USA, and its Department of Scientific Research (DSR), with the support of The Andrew W. Mellon Foundation, the Network Initiative for Conservation Science (NICS) is a program designed to share The Met's expertise, resources, and state-of-the-art scientific research facilities with partner institutions in New York City. Growing out of a history of informal collaborations between The Met's DSR and the museum community across New York City, this initiative currently hosts an Associate Research Scientist and Research Associate dedicated to supporting the scientific needs of such partner institutions. The aims of NICS are manifold: to promote sustainable research and advance scholarship in art history, archaeology, conservation, and science; to provide in-depth characterization of the materials and techniques used to create artifacts of archaeological, historical, and artistic significance; to offer insight into the state of preservation and degradation of artworks; to develop innovative methodologies for monitoring, stabilization, and repair of these objects; and to create an interface through which needs, capabilities, and knowledge can be shared at no cost among all institutions in the program.
NICS currently includes 11 partner institutions: the American Museum of Natural History, the Brooklyn Museum, the Central Park Conservancy, the Cooper Hewitt Smithsonian Design Museum, The Frick Collection, The Hispanic Society Museum & Library, The Museum of Modern Art, The Morgan Library & Museum, the New York Public Library, the Solomon R. Guggenheim Museum, and The Whitney Museum of American Art. Since the program was launched, NICS scientists have carried out collaborative work on 70 projects, addressing a variety of scientific questions on over 300 objects that span a broad range of media, cultures, and historical periods. Now in its fourth year, NICS has hosted three Annual Symposia that provided an interdisciplinary forum for over 130 scientists, conservators, and curators, to showcase collaborative work as well as share experiences and ideas in all areas of cultural heritage research, thus becoming a networking model for inter-museum collaborations and resource sharing.
This collection in Heritage Science presents findings from some of the most relevant and fascinating projects that the NICS team has carried out in collaboration with other New York City museums.
Image courtesy of the guest editors.
New articles will be added to the collection as they are published.