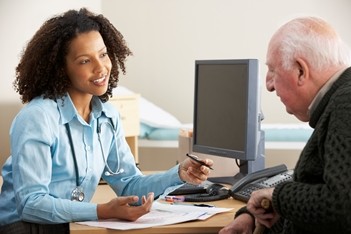 Edited by: Maria Santana, University of Calgary, Canada
The Editors of Journal of Patient-reported Outcomes are pleased to invite submissions to the journal's ongoing Thematic Series on Patient-reported Experience Measures (PREMs)
The purpose of this special issue is to provide the current evidence on the use of Patient-reported Experience measurement in healthcare. To reflect the importance of this topic, PREMs has been added to JPRO's aims and scope. This new addition to the scope includes articles that describe the efforts and impact assessments taken by healthcare systems to improve the experience of patients and their families.
JPRO seeks articles describing what factors may impact patient experiences from a multi-disciplinary perspective including patients, caregivers, families and healthcare providers and quality improvement leaders.
The editors invite submissions which focus on innovative ways to capture and analyse the patient experience from the standardised use of surveys, thought provoking narratives on quality and safety, and new automated tools (Natural Language Processing).
Editorial themes include but are not limited to:
1) History of measuring patient experiences in healthcare
2) The use of patient-reported experience measures in healthcare
3) Relationship between patient-reported outcome and patient-reported experience measures in healthcare
Submissions can be made through Editorial Manager.