Edited by Ángel F. Perles (Universitat Politecnica de Valencia, Spain), Laura Fuster-López (Universitat Politecnica de Valencia, Spain), Emanuela Bosco (Eindhoven University of Technology, Netherlands)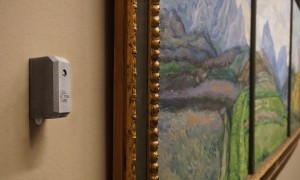 Heritage Science is pleased to present this article collection, supported by the Universitat Politecnica de Valencia in Spain. This set of articles aims to show the ongoing research and latest technological advances in the study of the behavior and aging of cultural heritage materials, environmental monitoring, and their contribution in the design of preventive conservation strategies developed in the framework of CollectionCare (www.collectioncare.eu), an EU-funded project involving 18 partners from 9 countries between 2019 and 2022. Selected contributions from the conference "CollectionCare: New Challenges in Preventive Conservation, Predictive Analysis and Environmental Monitoring" are presented, alongside contributions from research groups working in relevant areas.
The article collection covers the following three areas:
Area 1: Collections' needs and challenges
Collections' needs and challenges during display, storage and transport;
Current trends in object and environmental monitoring;
Risk assessment;
Preventive conservation and risk management;
Organizational impact and sustainability in preventive conservation.
Area 2: Predictive analysis of cultural objects and preventive conservation
Long-term prognosis of the degradation process of cultural objects;
Multi-scale degradation computational modelling;
Multi-scale predictive analysis in the cloud for different types of materials;
Preventive conservation standards and recommendations;
Climate change scenarios and preventive conservation.
Area 3: Connectivity, sensing, and cloud computing technologies
Internet of things (IoT) and big data analytics applied to preventive conservation;
Wireless technologies for cultural heritage site monitoring;
Radio Frequency Identification (RFID) technologies applied to cultural heritage.