It is our pleasure to introduce the Rheumatology Collection, a selection of invited articles chosen by the Editors of Clinical Rheumatology.
With SpringerPlus as an open access platform, the Rheumatology Collection represents a barrier-free extension to our subscription journal, Clinical Rheumatology, where Dr. Ade Adebajo is serving as Associate Editor, and Dr. Luis Espinoza is the Editor-in-Chief. We view our article Collection as a 'sister' of our primary journal, providing a new forum to wider disseminate specifically invited, scientifically valuable manuscripts from this broad research area.
Potential topics include all fields of basic and clinical rheumatology:
Non-inflammatory bone disorders
Inflammatory bone disorders
Genetic bone disorders
Conventional and modern medical and surgical therapeutic modalities
Rehabilitation
Invited submissions should choose the Rheumatology Collection during submission, and include the invitation letter from Clinical Rheumatology in their SpringerPlus cover letter.
For more information about how you can be considered for the Rheumatology Collection, please speak to the editorial team at Clinical Rheumatology.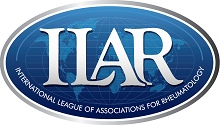 Collection Articles: