Guest Editors:

Paolo Trunfio: University of Calabria, Italy
Loris Belcastro: University of Calabria, Italy
Themis Palpanas: University Paris Cité, France
Submission Status: Open | Submission Deadline: 31 December 2023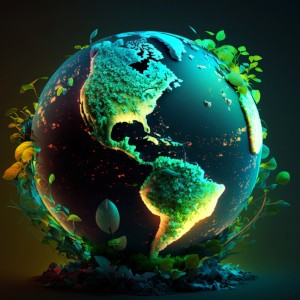 Journal of Big Data is calling for submissions to our Collection on Green and Sustainable AI.
Green and Sustainable AI refers to the use of artificial intelligence (AI) and machine learning (ML) technologies to address environmental issues and promote sustainability, which can be considered as a two-sided research area. From one side, green AI focuses on the development of AI and ML algorithms and systems to improve resource efficiency and develop cleaner technologies. This includes many important applications such as using AI to optimize energy consumption in building and factories, improve efficiency and reliability of renewable energy sources, optimize supply chains, manage traffic flow in large cities, and reduce waste in farming. From the other side, sustainable AI refers to the design and implementation of AI and ML algorithms and systems that are themselves environmentally sustainable, for example, by using hardware with low computational, storage, and power needs. This is important not only to minimize carbon footprint during AI operations, but also to enable the execution of AI/ML algorithms on resource-constrained edge devices or in edge-cloud computing environments.
This special issue seeks submissions from academia, industry and governmental research labs presenting novel research on all theoretical and practical aspects related to both sides of green and sustainable AI, with major focus on significant Big Data aspects (e.g., efficient partitioning, distributed processing and analysis) that should be considered to address sustainability of AI and ML applications.